Pick a Training Program and an Honor Badge to Your IT Carrer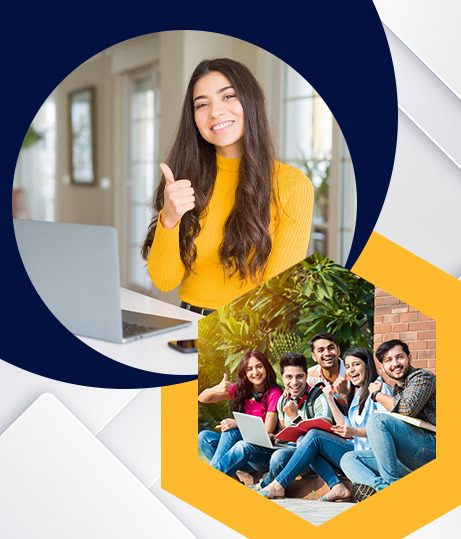 Best Professional Online IT-Training Institute
A Leading Professional IT-Training Provider Institute for Software Development Courses is VISWA Online Trainings. It is one of the greatest training facilities offering top-notch, industry-level instruction coupled with real-world projects.
Do you want to broaden your horizons? Do you have the proper address in mind? Join us to enhance your skills to meet the expectations of the market. The real-time experts at VISWA Online Trainings show you how to get certified while giving you the best practical knowledge on a range of IT platforms.
Viswa Online Trainings SERVICES
Our consultants are a powerful resource to world-class training and development programs that will advance your organization.
Why learning at Viswa Online Trainings..?
Viswa Online Trainings - Offers Real-time Hands-On Live Projects and Worldwide Online IT Training. 100% job-oriented instructor-led live online training.
The trainer who taught me was very good. The total journey went great. He used to teach me from the beginner level to the advanced…
The training experience and throughout the duration of course was excellent.I took SAP ABAP couse here which has covered all the topics from beginner to…
Best training in Java Script and Angular JS. Recording classes are very good. Focused on every concept with practical approach. This institute gives best training…
Trainer was good in understanding the requirements and trained the topics with relevant examples for a better understanding. The training was interactive and content was…
Nice institute with very good facilities for trainer and trainee. Highly recommend it for SAP S4 Hana Basis training. Rajendra Prasad is very helpful and…
I had a good experience with VISWA Technologies My trainer was Pradeep sir, he is a good trainer. I completed python course successfully with deep…
I had great experience with VISWA Online Trainings Institute. I had enrolled for Mulesoft Support training and my trainer was well equipped with the domain…
Very nice place with value for money training. Faculties are very much experienced in their field. Its one of the best institute for learning new IT skill. Teaching staff and other facility are good and friendly. I have enrolled for special course and the way staff clears doubts it's incredible paractically as well as theoretically.